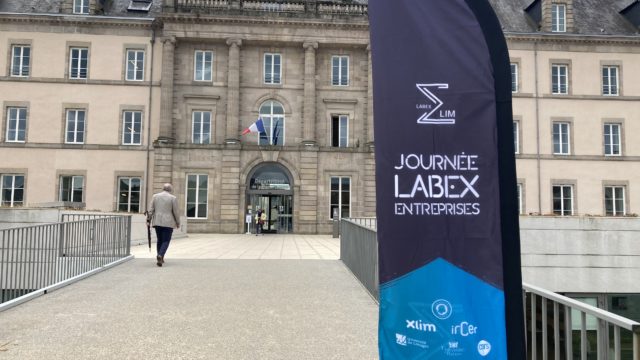 Journée LABEX / Entreprises Énergie
The LABEX / Enterprises Day "Energy: Technological innovation for a virtuous energy transition" organized by LABEX ∑-LIM took place on September 27, 2021, at the Conseil Départemental de la Haute-Vienne. This exchange day, in line with one of its flagship "Doing more with less energy", was held in three parts: a morning dedicated to conferences, poster sessions during lunch and three thematic round tables in the afternoon:
Energy intensification: performance versus efficiency?
Energy & IOT: which sensor technologies for which energy transition?
Decarbonated energies: what are the future challenges for production, storage and distribution
The interventions have allowed us to know the positioning of different actors in the energy field and to open many questions that will allow us to strategically orient our research axes within the LABEX Σ-LIM.