Enseignants, Chercheurs et Staff

Les options de mobilité internationale
---
Vous souhaitez effectuer une mission à l'étranger, auprès d'un partenaire ou dans un organisme international ? Que vous soyez enseignants, chercheurs ou personnels administratif cette expérience :
Enrichira votre pratique professionnelle
Aidera à consolider vos projets internationaux de formation ou de recherche
Vous permettra de conforter vos compétences linguistiques
4 types de missions sont possibles suivant vos activités et vos objectifs : la mission de recherche, la mission d'enseignement, l'échange de bonnes pratiques et la mission exploratoire.
Toutes les opportunités !
Les dernières opportunités à saisir en matière de mobilité pour les enseignants, chercheurs et staff :
Formations proposées en anglais
Thèmes:
1) Quality Assurance in Higher Education, May 13 – 16, 2019
2) Services for students with special needs « Universal Design for Learning », May 20 -24 , 2019
Dates des différentes sessions ICI
Date limite d'inscription: 15 mars 2019
Dates: 5-6-7 juin 2019
Programme prévisionnel ICI
Date limite d'inscription: 5 avril 2019
Dates: du 13 au 27 mai 2019
Coût: 50.00€
Date limite d'inscription : 1er avril 2019
Contact:
Détails du programme ICI
L'Université de Giessen organise une « International Networking Week » du 17 au 21 Juin 2019.
Thème: Internationalisation of Administrative Staff.
Inscriptions en ligne ICI
L'Université de Timișoara – Roumanie, lance les inscriptions à sa sixième Erasmus Staff Training Week: du 15 avril 2019 au 19 avril 2019.
Les détails du programme ICI.
Date limite d'inscription : 1er avril 2019
Formulaire d'inscription: ICI
Montant de la participation: 100 euros/ participant
The Universitat Jaume I is located in Castellon de la Plana, the capital city of the province Castello in the Valencian Community on the east coast of Spain. The city is full of history, culture and nature tourism. As the second most mountainous province in Spain, here you can enjoy the benefits of city, beaches and mountains all in one place.
Date : 20-24 mai 2019
L'Université de Porto propose 3 offres d'International Weeks en 2019.0
Touts les informations utiles ci-dessous et le lien du formulaire de candidature ICI.
6th to 10th May English language (Deadline: 28th February)
22nd to 26th July English language (Deadline: 26th May)
11th to 15th November English language (Deadline: 15th September)
Our Staff Training Week is open to administrative staff from International Cooperation. With an intensive programme focused in the expansion of cooperation (through new tools and financial possibilities), this capacity building will offer an enriching international and intercultural learning experience and the opportunity to discuss interesting and important topics. The activities will comprise a range of issues through interactive group sessions including workshops and short certificated training courses, among others. With this initiative, we wish to open the University of Porto to our partners and other foreign universities in order to strengthen international cooperation by encouraging the exchange of best practices and experiences.
Therefore, there will be a fee of 250,00€/participant, which will include both work and social programme:
· Information Kit
· Visit to the University Facilities
· Travel card for local public transportation in Porto
· Networking and Cultural activities
· Workshops
· Lunches
· Coffee-breaks
· 1 Multicultural Dinner
· Certificate of attendance
Accommodation not provided.
Since the number of participants will be limited for each edition, we recommend the interested candidates to fill in the online application form. You can check all information and Work Plan in the iMotion site
The selection results will be sent to each participant shortly after the application deadline. Please be aware that we can allow a maximum 2 (two) representatives from each institution.
Contact: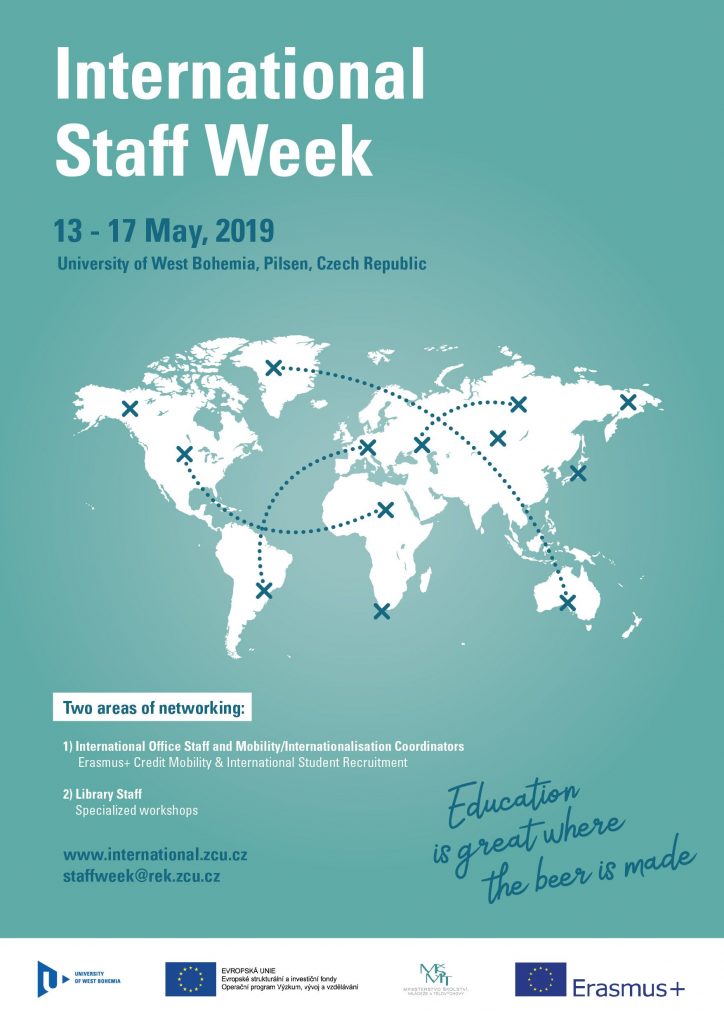 Dates : du 13 au 17 mai 2019
Langue: anglais
Les détails du programme ci-dessous
Les inscriptions seront possibles en ligne ICI du 01.02.2019 au 31.03.2019